WE ASKED Dave Pastore A FEW QUESTIONS.
Former GPC Athlete, Current LatinoAmerica Player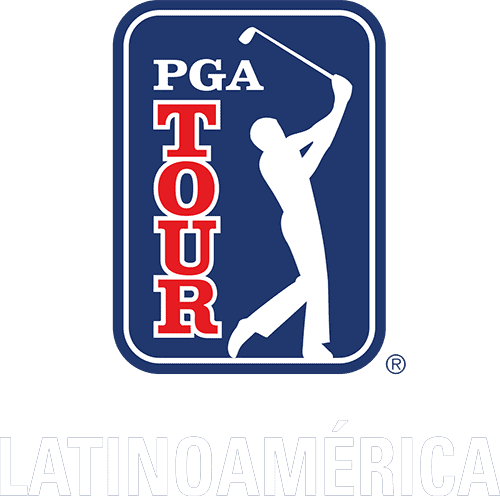 Give us a recap of your junior golf and college golf experience! Why did you choose your university? What did you enjoy most? What was challenging for you?
 I always felt I was lucky to grow up in Fairfield county because I was able to play in both MGA and CSGA events as well as regional/national events. That just helped me get a lot of competition and keep improving. The more tournaments you play and good players you play with the quicker your learning curve is so I felt that helped me develop. I chose Virginia because it was the best mix of all factors for me – athletics, academics, weather, campus, school size
---
What have you brought from your junior golf & college golf experiences into your professional career?
    All tournament experience is helpful and the same processes are repeated at each level. I lot of the same techniques or strategies I developed in junior tournaments I still use in professional golf, I'm just playing at a higher level. It's also always nice to look back on successes to know you can do something or to give you confidence when you're down.
---
What are your biggest 'stressors' as a professional golfer? How do you manage those things?
 I think the travel part can be difficult. I get to go to a lot of cool places and play great golf courses but long flights, travel days, and 200 nights a year in a hotel can get to you over time. It's nice to be home and get into a practice rhythm and have consistency but that's hard to do when you travel so much.
---
What are you most proud of in your professional career?
Some of my tournament wins and the level of golf I've displayed but also just the fact that I'm still playing. Golf can beat you up and I've been a professional for 9 years now, so I'm proud of the resiliency and determination I've had. "It's hard to beat someone that never gives up" is one of my favorite quotes.
---
Who are some of your mentors?
A lot of people have helped me over the years on and off the course. Bobby Heins, Shaun Powers, Frank Bensel, Roger Knick and all the GPC coaches 
---
Who is the person (or people) in your corner that have supported you throughout your career?
My family. Both of my parents have always supported my career and believed in me. My brothers. My coaches and the people I listed above. Golf beats you up and having people to keep you on track is important 
---
What advice would you like to give our current GPC juniors?
 Try hard but don't take golf too seriously. Have other hobbies or time away from the game to balance your life. You never seem to play your best when it's all you do or focus on.
---
What aspect of your game are you working on at the moment?
 I am working on some mental aspects like believing in myself and taking a different mental approach into tournaments. It can be difficult to stay positive or be optimistic when you're not playing well so I've been working on that. 

From a technical standpoint I've been working hard on old physical issues in the gym that can make my lower body motion sloppy in the swing. 
---
Do you carry anything/do anything for good luck before a tournament?
 I try not to be too superstitious but definitely have a few quirks and don't like to change things if they're going well. I always mark my ball with quarters from the year I was born. I'm not afraid to use the same parking spots or eat the same foods if I'm doing well – last week I had chipotle 6 nights in a row.
---
What's your favorite course to play?
Bethpage Black and Hudson National because they're difficult but not unfair and both courses are relentless with long, straightforward holes.
---
What's your favorite club and why?
Putter has to be my favorite. For some reason I've always liked the 8 iron as well.
---
If you could play with anyone (anyone), who would it be?
Tiger would be cool! Vijay and Henrik Stenson are two of my other favorite players so would love to play with them.

Non golf I would say The Rock, Barry Bonds, and Valterri Bottas.
---
What are you looking forward to in the next few months (in golf, in life, etc.)?
 Whatever life brings! I have the final stage of Q School coming up in November as well as a few other events in December so I'm looking forward to the challenges of those. That's what great about golf, there's always more tournaments and no matter how bad the last one is you get to start fresh every week. I feel like I've been playing better than I ever have to I'm just excited to keep playing and see where it leads.