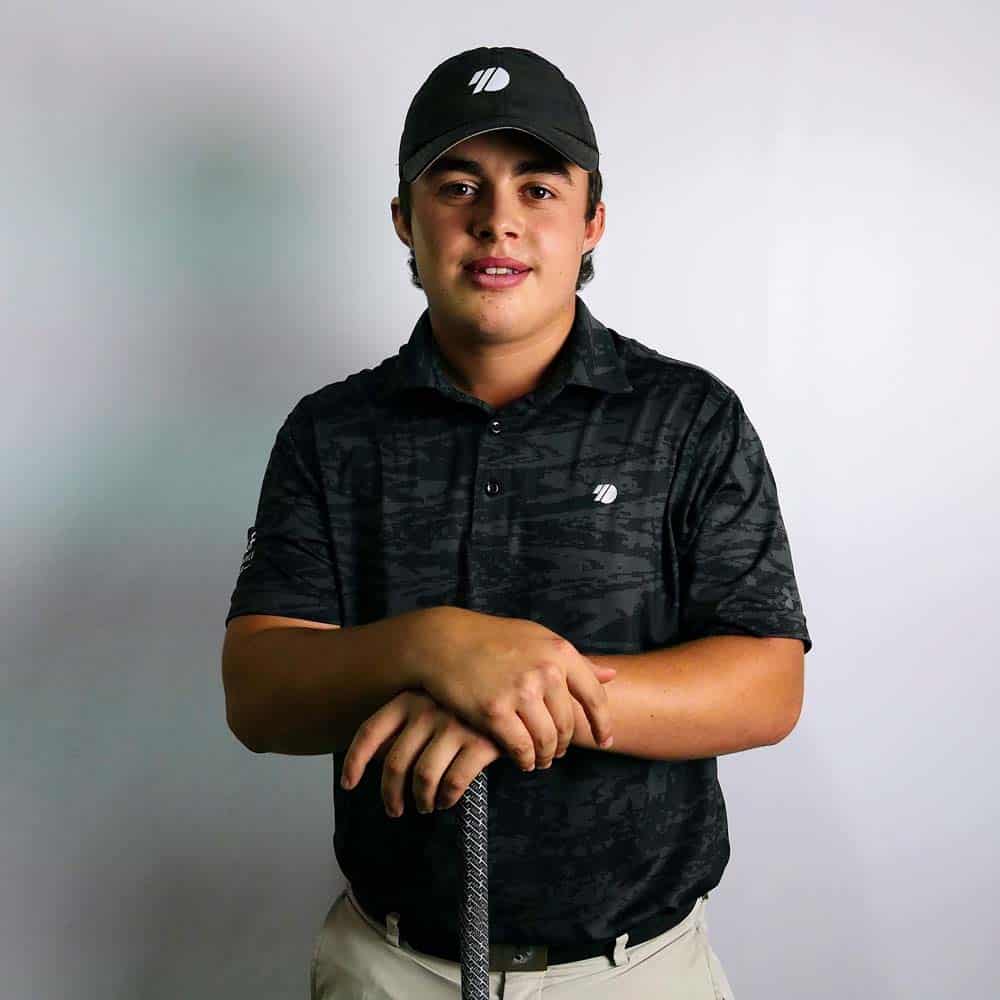 Tell us about your favorite golf memory. (Setting a new PR, sinking a birdie putt, playing with your classmates/family, your first memory of playing golf, etc.)
My favorite golf memory from my time here at GPC actually happened quite recently when I shot my low round of 65 (-7) in pretty terrible conditions.
Tell us about your accomplishments and what you're most proud of. (Won an event(s), gained more confidence in your driver, qualified for an event, dropped your scoring average over x amount of time, etc.)
As proud as I was after that round what I am most proud of throughout my time here is not any of my wins but shooting my tournament best of 69 (-3) in the HJGT Tournament of Champions. The reason this is such a proud moment personally is because I followed up on my word from round 1 and did everything in my power to put that round together not leaving anything out there.
What player do you look up to the most? (LPGA, PGA, Korn Ferry + LA Tours, current player at your top college choice, GPC alum, etc.)
A player that I look up to that inspires my grit and focus on the golf course is Jon Rahm. This is because seeing him deal with adversity and not let anything get in the way of his game has inspired me to become the player I am today.